Attend A 1- Or 2-Day Seminar To Learn How Cutting Tools Can Work For You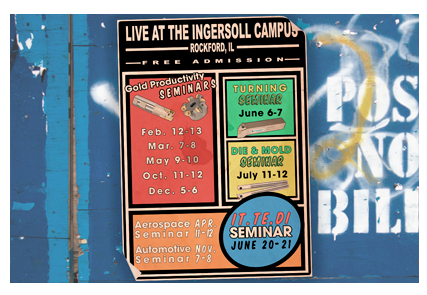 Informative product presentations with an emphasis on ways to increase productivity.
Discussions include a combination of cutting tool theory and application.
Live demonstrations in state-of-the-art Technology Center showcase product capabilities and performance.
Seminar covers a full range of cutting tool applications, including milling, hole-making, turning, grooving, threading and more.
Presenters/instructors with decades of industry experience.
No charge for seminar. Lodging and meals provided.