Since Our First Patent in 1889
We have become a world leader in the design and manufacture of both standard and special indexable cutting tools. In addition to innovative solutions for high-performance milling and the project-focused engineering of special cutting tool solutions, we offer a full range of metal removal technology for all industries.
This range of cutting tools is continuously expanded: End mills, shell mills, face mills, slotting cutters, form milling cutters, indexable drills, solid carbide, adaptions, and indexable inserts.
For Ingersoll, the expansion of our drilling and solid carbide tools product range is a further step toward becoming your single-source supplier for cutting operations. Both of these product lines are state-of-the-art.
With a complete line of turning and engraving tools we can now offer our customers a new family of products, expanding our capabilities as a full-range supplier.
The development and production of special-purpose tooling according to customer-specific requirements is one of Ingersoll Cutting Tools' primary skill sets. Our know-how and experience, combined with our own demand for quality, functionality and innovation, guarantees our customers the optimum cutting tool solution – for individual machining tasks in all industries
The close cooperation with our customers during the development of technically demanding solutions for machining challenges forms the basis of long and durable partnerships. Our customers have come to trust our professional qualifications and experience and profit from the reliability and quality of our cutting tools.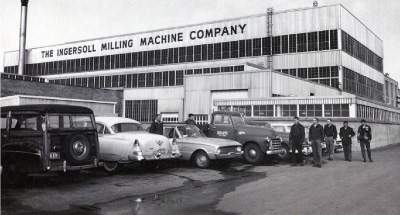 Ingersoll's History
Humble Beginnings
In 1887, Winthrop Ingersoll, a young mechanical engineer, became part owner of a milling machine company in Cleveland, Ohio. He assumed control of the company in 1890, changing it's name to Ingersoll Milling Machine Company. In 1891, Ingersoll relocated to Rockford, Illinois, one of the country's burgeoning new industrial centers. Ingersoll's first Rockford plant, which employed 19 people, cost $12,000.
1887

World's Largest Milling Machine
Ingersoll creates the worlds largest Milling Machine for General Electric. It weighs 400,000 lbs and represented a major accomplishment for such a young upstart company
1903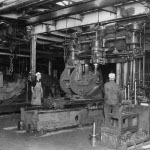 The Automotive Boom
Bouyed by a rapidly expanding automotive industry Ingersoll begins a rapid expansion of facilities and workforce. In 1916 Ingersoll marks it's first year of sales over $1,000,000. There are nearly 600 employees on the payroll by the end of World War 1.
1901-1920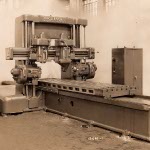 Keep on Rolling
Ingersoll develops highly efficient continuous milling, boring, drilling and special machines to manufacture engine blocks. Plant expansion continues, first automobile garages built in 1929.
1921-1930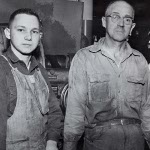 Continuing to Innovate Through the Depression
The Great Depression didn't slow Ingersoll down. In 1935 Ingersoll builds one of the first machines to automatically transfer engine blocks from one machining station to another.
1931-1940

Purchased by IMC Group
Ingersoll Cutting Tool division is sold to IMC one of the world's largest metalworking companies.
2001

Partial Purchase by Berkshire Hathaway
Berkshire Hathaway purchases an 80% stake in IMC
2006

Full Purchase by Berkshire Hathaway
Berkshire Hathaway purchases the remaining 20% of IMC and Ingersoll becomes a wholly owned subsidiary of Berkshire Hathaway.
2013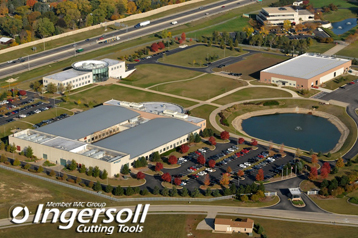 Ingersoll in the 21st Century
Coming soon....
2017
Careers
Ingersoll Cutting Tool Company, headquartered on a state-of-the-art manufacturing and marketing campus in Rockford, Illinois, is proud to be part of the IMC Group of Companies with 140 subsidiaries in 65 countries. We are a world leader in the design and manufacture of both standard and special indexable cutting tools for a complete range of metal removal applications. We are currently accepting applications for the following positions:
Rockford Campus
Machine Operator/Tender (3rd shift)
CNC Tool and Cutter Grinder (2nd shift)
Inside Sales Support Representative
Finished Goods Warehouse Assistant
CNC Mori Seike Mill Turn Machine Set-up Operator (2nd shift)
Multi-Axis CNC Grinding Machine Operator (3rd shift)
Field-Based
Sales Engineer / Cutting Tool Specialist
Successful candidates will demonstrate the ability to work independently, be highly organized with a proven capacity to multi-task, exhibit excellent customer service skills, excellent verbal and written communication skills, be computer literate, and have a professional demeanor with the ability to keep a cool head in stressful situations. Experience with Microsoft Office Products (Word& Excel) desired.
All Candidates must be able to provide evidence of eligibility to work in the USA (or Canada for our Canada-based opportunities).
If you reside in the stated regional area and believe you have what it takes to join our impressive team, we would love to connect with you! Please e-mail your resume and salary history with a brief cover letter highlighting your unique qualifications to careers@ingersoll-imc.com.
***No Phone Calls Please***