Drop the Deburr Tool! 4-Flute Corner-Round Carbide Tips Promote Consistency & Productivity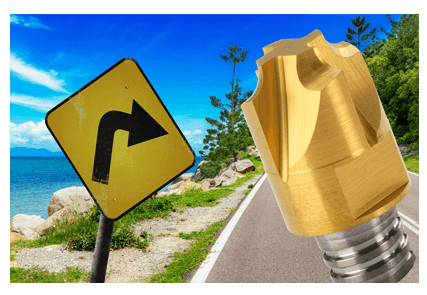 Ideal for finish work of aerospace materials...eliminates the handwork!
Tips repeat within ±.001 with no need to touch off when indexing the tip off the shank.
4 degree flares off the radius form promote smooth blends with no mismatch lines.
200% feed rate acceleration with 4 flutes.