New Modular Solid Carbide Hi-Feed Tips With Positive And Neutral Geometries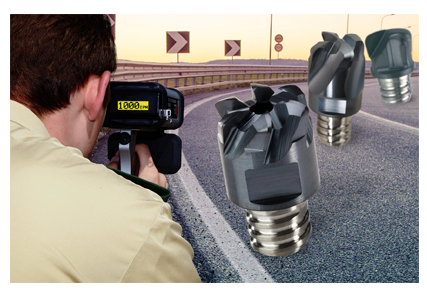 Hi-feed geometry for roughing near net shapes.
Well-suited for roughing small pockets, contouring irregular forms, and picking out corners.
Shallow depth of cut strategy accommodates very aggressive feed rates—3x-6x that of a ball nose.
Ideal for long reach applications.
Neutral and positive geometry options.
New coolant-thru options.
Tips repeat on and off the shank in seconds within ±.0005" accuracy.