New 17mm Coolant-Thru Mills, Chip Splitters, PCD, Heavy Duty BOMT, Corners & Grades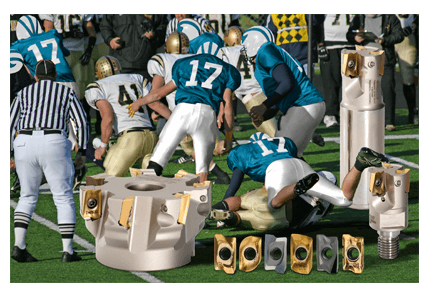 Our highest positive milling geometry with 17mm inserts.
New heavy-duty BOMT17; thicker with higher rake angles.
Largest insert corner selection R .015—.250
New chip splitter inserts for accelerated feed rates and better chip evacuation.
New PCD insert addition.
Expanded cutter selection with coolant through.