High Feed End Mills And Face Mills Show Tremendous Plunging Capability In New Test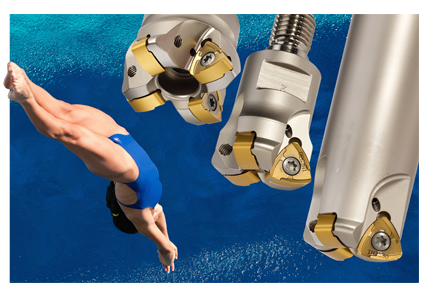 Outstanding high feed milling performance up to 2 mm DOC .078 in.
Exceptionally strong insert with stable insert seating.
High-feed face mills, end mills and modular end mills, all coolant-thru.
Rough milling solution for die and mold, power generation, and general industries
Capable of many rough milling strategies:

Face Milling
Helical interpolation (corkscrew milling)
Channeling
Profiling and shouldering
Plunge roughing
Premium grades and three cutting edge styles offer greater application flexibility!