Huge 9mm Insert Expansion With Chip Splitters, PCD, Finishers, Corners & Grades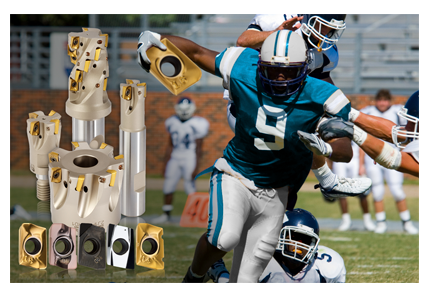 BOMT offers 2X positive rake and 2X face clearance when compared to APKT/AOMT; resulting in higher efficiency, less heat, and more aggressive ramping capability.
Diverse range of insert corner and grade options for a broad range of materials and milling methods.
Hi-Pos+ 09 insert size maximizes cutter density to promote accelerated feed rates.
Carbide inserts equipped with 2 indexes; PCD with 1 index.
Inserts with integrated wiper flats typically produce surface finishes between 32-63 Ra.